Restorative Dentistry Rescues Teeth in Need
Patients in need of restorative care to correct injured, decayed, or missing teeth can trust in our dental team to do the job right. Dr. Marc Mingel uses only American-based dental laboratories and the highest-quality materials to ensure that your improvements will stand the test of time, and with a highly-trained endodontist, periodontist, and anesthesiologist on-board, Mingel Dental is truly a "one-stop shop" that's capable of handling even complex cases. Patients from Sunrise, FL and surrounding areas are welcome to contact us today and schedule their first appointment.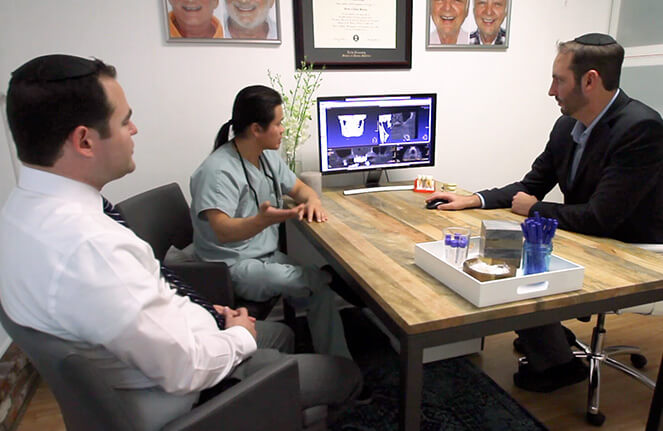 Dental Crowns & Bridges
If your tooth has become badly decayed or even broken, don't panic! Dr. Mingel has the skills and experience needed to preserve the tooth and restore its shape and strength with a custom, all-porcelain dental crown. A crown is a tooth-shaped cover that's designed to protect the remaining natural structure and provide much-needed strength and aesthetic quality. There are several reasons why our team may recommend a crown including:
Reinforcing a tooth that's cracked or broken
Repairing a decayed tooth that can't be successfully treated with a tooth-colored filling
Supporting a tooth that currently has a large, failing dental filling
Improving the strength of a tooth that's recently been treated with root canal therapy
Correcting cosmetic imperfections on a single tooth, such as an abnormal shape or severe staining
Restoring a single dental implant
During the dental crown procedure, Dr. Mingel will carefully prepare your tooth and capture a detailed impression before placing a temporary acrylic crown. Once we've received the permanent restoration from our trusted dental laboratory in one to two weeks, you'll be invited back so we can secure it over the tooth and ensure your satisfaction with the results.
When it comes to restorative work, Dr. Mingel truly goes the extra mile to ensure the quality and longevity of his treatment and bolster his patients' comfort. These extra precautions include the following:
Before he places the permanent crown on the tooth, he will first carefully scrub the tooth with an antibacterial solution. This helps prevent the possibility of dangerous bacteria becoming trapped under the crown, which reduces post-procedural sensitivity and the chances of a cavity developing over time.
During this process, Dr. Mingel will also take digital X-rays in order to confirm that the crown is sealed perfectly to the tooth, which reduces the chances of decay-causing plaque forming in the area. The X-rays will also show any bonding cement under the gums that we need to remove, which is a common source of post-procedural inflammation and irritation.
In addition to dental crowns, our team also offers customized dental bridges (both traditional and implant-retained) as a sturdy solution for one or more missing teeth in a row that need replacement.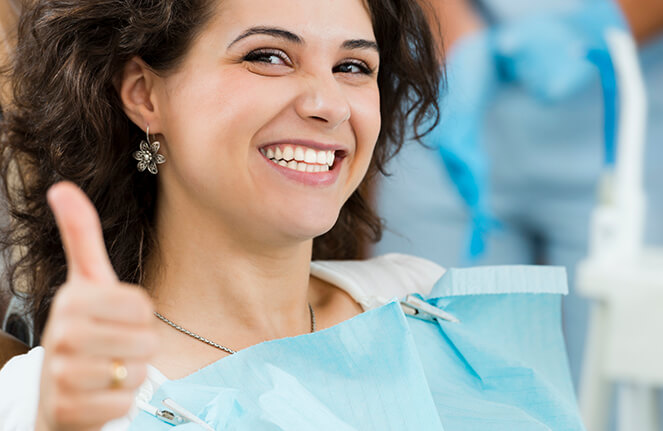 Root Canal Therapy
Root canal therapy is performed when a tooth has become severely infected due to advanced tooth decay and/or a traumatic injury that exposed the vulnerable inner pulp to bacteria. This procedure can be a true lifesaver, restoring health and strength to teeth that are at risk for extraction, and Mingel Dental is proud to offer the services of a highly-trained endodontist right here in-office. During the procedure, Dr. Boakhoi Bui will carefully remove diseased pulp from the tooth and replace it with a safe, biocompatible material before sealing the structure shut to prevent further infection. In most cases, a custom, all-porcelain dental crown is created and placed on top as a final touch to restore the treated tooth's natural shape.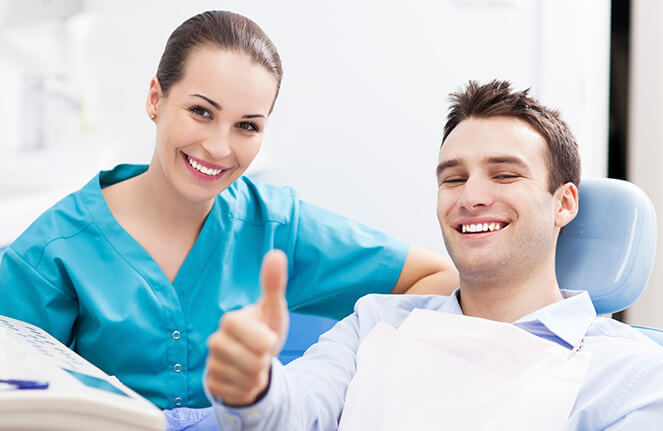 Tooth Extractions
At Mingel Dental, our staff will always bend themselves over backwards to help you maintain a fully natural and healthy smile. Sadly, though, there are situations where extraction can become a necessity. These include:
If a patient is suffering from advanced periodontal disease/tooth decay that can't be successfully treated with restorative services
If a tooth has suffered a traumatic injury
If one or more third molars ("wisdom teeth") are impacted or otherwise threatening the health of other teeth
If Dr. Mingel determines that one or more teeth cannot be saved, he will do everything in his power to create an extraction experience that's as comfortable as possible for the patient. Comfortable amenities, sedation dentistry, and even general anesthesia with our on-site anesthesiologist is available, depending on the patient's preferences. If needed, we will also start reviewing reconstructive solutions with you right away so that any time spent without a full set of strong teeth is as minimized as possible.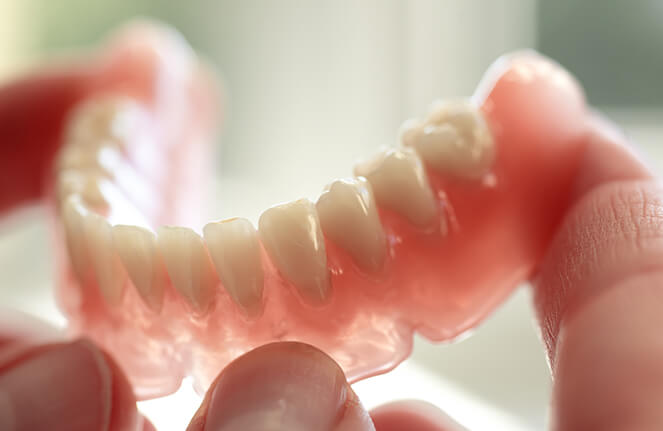 Full & Partial Dentures
When a patient has lost many or even all of their teeth, even simple activities like eating, speaking, and showing off a happy smile can become frustrating. At Mingel Dental, we can provide a custom-made denture that gives you back a functional, natural-looking smile you can rely on. Our practice offers removable partial models, complete dentures that replace an entire arch of teeth, and even implant-retained appliances for improved chewing and comfort.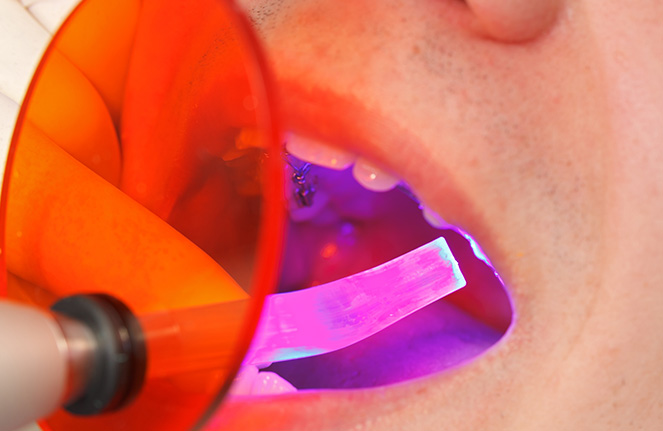 Dental Bonding
Dental bonding is a very common restorative procedure that can fill cavities, lengthen teeth, correct severe dental stains, and make other minor restorative and cosmetic improvements for patients in need. During this procedure, Dr. Mingel will take the following steps to ensure comfortable and highly successful results:
First, the ideal shade of tooth-colored composite resin material will be selected to match your smile's natural color. If local anesthesia is required (as it typically is when placing tooth-colored fillings), it will be administered.
If decay is present, Dr. Mingel will carefully remove it before scrubbing the tooth with an antibacterial solution. Most dentists don't perform this step, but our team wants to ensure that bacteria aren't able to become trapped under the bonding material. This reduces the chances of both post-procedural sensitivity and cavity formation later on.
Dr. Mingel will lightly etch the tooth surface and cover it with a bonding liquid that helps the composite resin safely adhere to the tooth. Once the material is placed, he will contour it into a pleasing addition.
After the bonding is hardened with a special curing light, Dr. Mingel will finally shape and polish the material so that it's a very close match with the rest of your tooth surface.
All in all, the procedure typically requires about 30-60 minutes per tooth. Dental bonding is strong, natural-looking, and likely to last for several years with the help of proper brushing and flossing. We look forward to helping you smile brighter!