Gain a New Smile with Dental Implants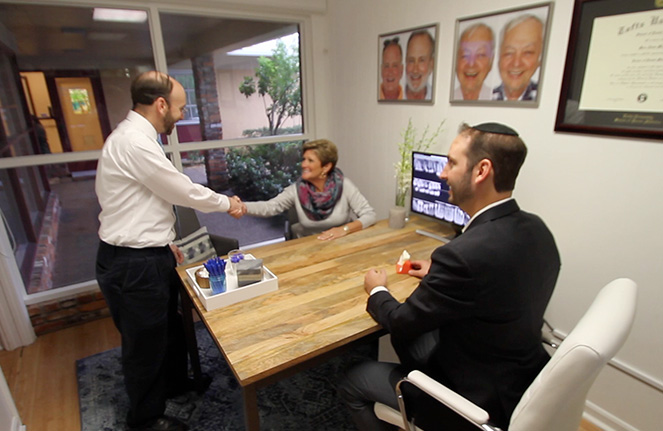 Have you lost one or more teeth? An incomplete smile can negatively affect your oral health and self-confidence over time, but thankfully, it doesn't have to be permanent. Dr. Marc Mingel and his highly-trained team of doctors and staff members strongly recommend dental implants as the ideal reconstructive solution for patients in need of quality replacements. Implants look and feel just like natural teeth, and they're built to last. Better yet, our expertise allows us to provide the entire dental implant procedure right here in-office for a convenient and comfortable treatment experience that you'll be sure to enjoy. Our practice is open to patients from Plantation, FL and surrounding areas – contact us today to schedule your first consultation!
The Dental Implant Process
Once our doctors have determined that dental implants are the right fit for your oral health and smile goals, we will schedule the first portion of your treatment – the surgical placement of your new implant(s) with Dr. Steven Berkowitz, our in-house periodontist. Instead of having to spend costly time and money traveling to an outside specialist, patients stay right here in our practice with a team they already know and trust.
After the implants are secured within the patient's jawbone, the natural tissue will begin to bond with them over a period of several months. This creates a strong foundation for replacement teeth, which will attach securely over the implants and complete your strong, beautiful smile.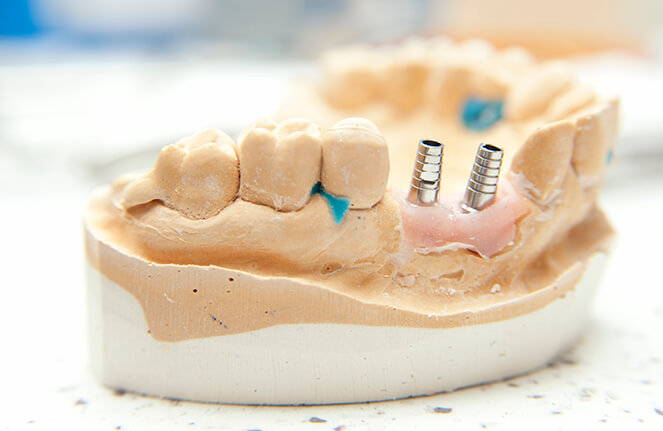 Dental Implant Restorations
Dr. Mingel will work closely with patients in order to determine the best solution for their implants. His recommendation will depend on the number of teeth/implants that need to be recreated, as well as your available budget and personal preferences. In cases of single implants, all-porcelain dental crowns can seamlessly fill in gaps without affecting nearby healthy teeth. When multiple implants are in need of coverage, an implant-retained prosthetic (very similar to a bridge or denture) can provide a permanent and natural-looking fit for patients in need. We can outfit your existing denture for implants or create a whole new appliance that's either fixed or removable in nature. Our goal is to leave you feeling happier than ever about your new teeth!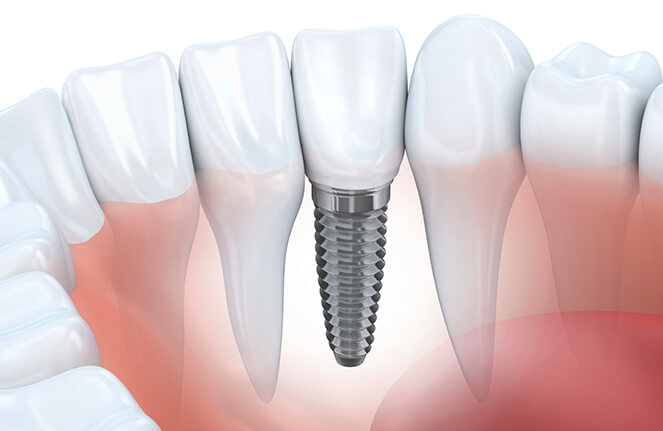 Dental Implant Benefits
Unlike traditional tooth replacement options, dental implants are designed to rebuild the entire structure of your natural tooth, including the root beneath the gum line. This is better for your oral health, the stability of your jaw bone, and the longevity of your new tooth!
Dental implants are versatile and can be used to replace a single tooth, several teeth, or even an entire arch successfully and seamlessly.
Dental implants can be treated just like natural teeth – no inconvenient changes to your diet or oral hygiene routine required.
Dental implants are durable and incredibly long-lasting. With plenty of brushing, flossing, and regular checkups at Mingel Dental, patients can look forward to enjoying them for 30 years, 40 years, or even the rest of their lives.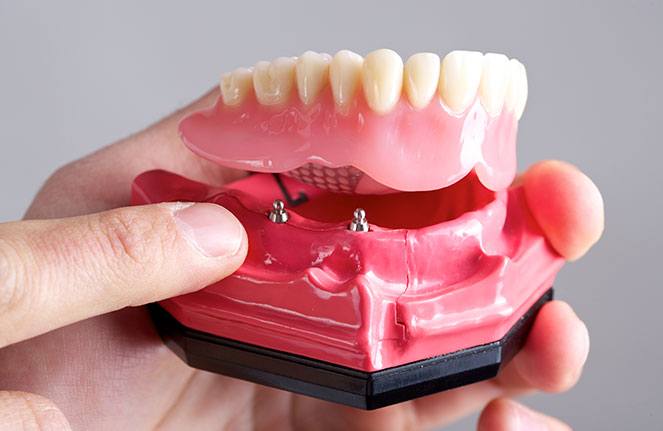 All-On-4 Dental Implants
Despite the transformative power of dental implants, they still have one major requirement: the patient needs to have an adequate amount of healthy jawbone structure to support their placement in the correct area. But what if you've been without healthy teeth for years?
Thankfully, Dr. Mingel offers an alternative to the traditional implant model that can benefit virtually all patients: All-On-4 Implants. All-On-4 implants are designed to replace an entire arch of missing teeth, relying on just four implants that are strategically placed within the jawbone at an angle so that they only require a small amount of jawbone support. Better yet, these implants can typically be placed and restored over the course of a single appointment!