Transform Your Smile with our Cosmetic Dentist
When you meet someone, what do you notice first about their appearance? For most people, it's their smile. Unfortunately, this may not be good news if you struggle with aesthetic dental flaws like chips, cracks, crooked teeth, stains, or discoloration. Dr. Marc Mingel is dedicated to helping patients enjoy strong, capable teeth that look just as amazing as they feel, and with a free cosmetic smile assessment, you can discover the ideal smile makeover plan for your individual needs. Contact Mingel Dental today to get started! Our team is happy to serve the nearby areas of Dania Beach, FL and beyond.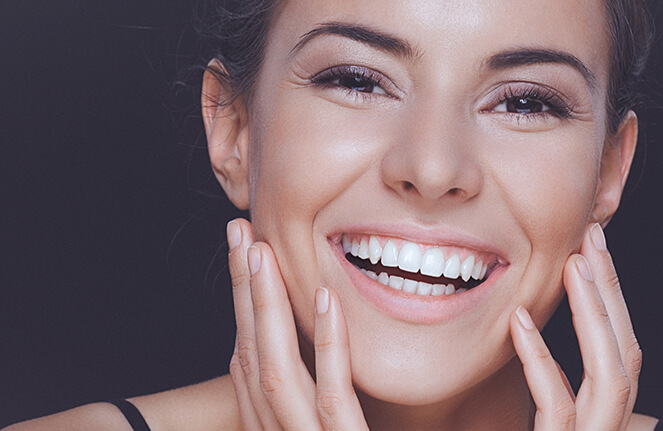 Porcelain Veneers
When your teeth aren't at their best, it can be difficult to feel fully confident. Thankfully, there's a comprehensive cosmetic solution that can transform your smile's appearance all at once – porcelain veneers. Veneers are strong, custom-made dental restorations that are designed to be extremely thin. This allows them to be bonded to the visible front surfaces of certain teeth, hiding years of imperfections behind a brand-new, stunning look. They offer patients several valuable benefits, including:
Simplicity – Unlike crowns, veneers only require very minimal (or even no) alteration of the natural tooth.
Durability – The porcelain material is very strong and can last for up to 10 years. It's even more resistant against staining than your enamel!
Versatility – Veneers can be customized to correct any problems you have with the appearance of your smile, even the shape, length, or color of certain teeth.
At Mingel Dental, your porcelain veneer procedure can be completed in just two appointments. At the first one, Dr. Mingel will prepare your teeth, take detailed impressions, and place temporary veneers as a preview of how your permanent set will look and feel. We won't give our American-based dental laboratory the green light to create your new, permanent veneers until you're happy with the temporary model.
Once we've received your permanent veneers, you'll be invited back for the final placement. Dr. Mingel will perform finishing touches to ensure your full satisfaction with the beautiful, new smile our team has helped you achieve.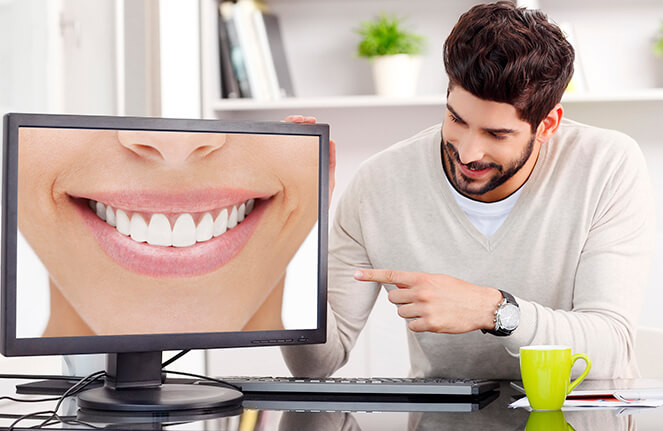 Virtual Smile Design
When you're pursuing cosmetic dentistry, our team wants to ensure that you feel comfortable every step of the way through the treatment process. That's why Dr. Mingel offers complementary smile design imaging!
Before your procedure is even set to begin, we'll take a current image of you and manipulate it with digital imaging software to reflect the expected results of certain services. By seeing a preview of your redesigned smile, you can look forward to what's to come with full confidence! Our team can even print out a copy of your altered picture so that you can share your excitement with family and friends.
Botox Administration
Improving your smile's appearance may feel like a hollow victory if the face around it isn't a good match. If you're struggling with wrinkles and fine lines, Dr. Mingel wants to help! Because of their familiarity with facial anatomy, dentists are a great choice for administering Botox, and patients can rest assured that our team is qualified to perform this cosmetic procedure smoothly and safely.
Administering Botox only takes a few minutes, and patients won't even require anesthesia. By injecting the substance to specific muscles in the face, Dr. Mingel can block the contractions that cause noticeable wrinkles and "smile lines," taking years off your look. During your initial consultation, our team can review this option with you in greater depth and help you decide if it's a good fit with your overall smile makeover plan!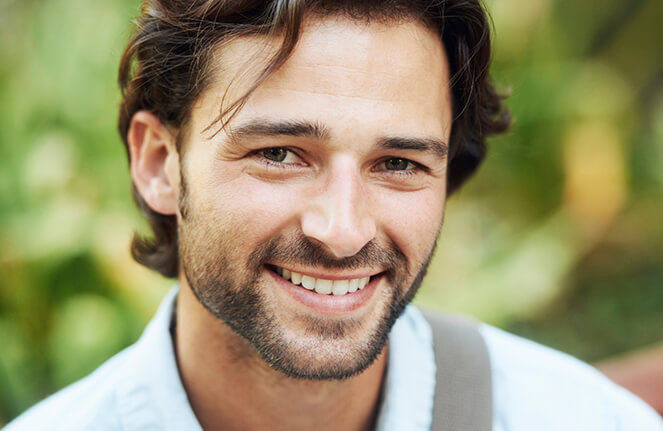 Metal-Free Dental Restorations
At Mingel Dental, we're proud to be able to offer dental crowns and other restorations that aren't only functional and long-lasting, but seamlessly beautiful as well. Our team primarily offers all-ceramic materials from American labs that have the same translucent quality as natural tooth enamel, allowing them to blend right in with the rest of your smile. They're also durable, comfortable, and completely biocompatible, making them safe for patients who have sensitivities/allergies to metals.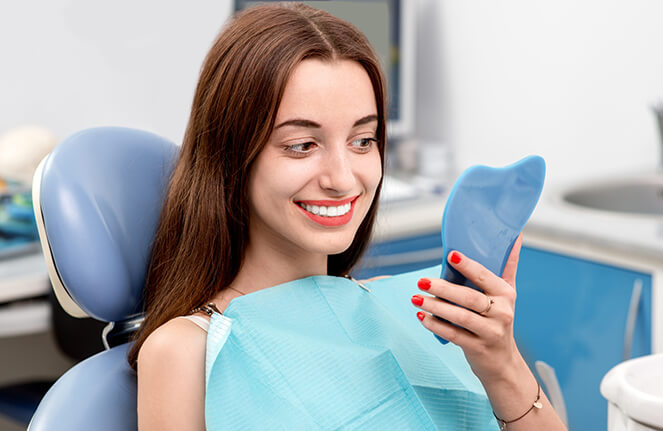 In-Practice Teeth Whitening
If you're struggling with noticeable dental stains, teeth whitening is a safe and cost-effective way to dramatically improve your smile's beautiful color. For busy patients in need of fast results, Dr. Mingel is likely to recommend in-practice whitening with Opalescence Boost. This chemically-activated teeth whitening system can brighten tooth enamel by several shades over a single, one-hour appointment, and the results are long-lasting. Patients may experience some minor tingling in their smile afterwards, but this should subside in a few hours.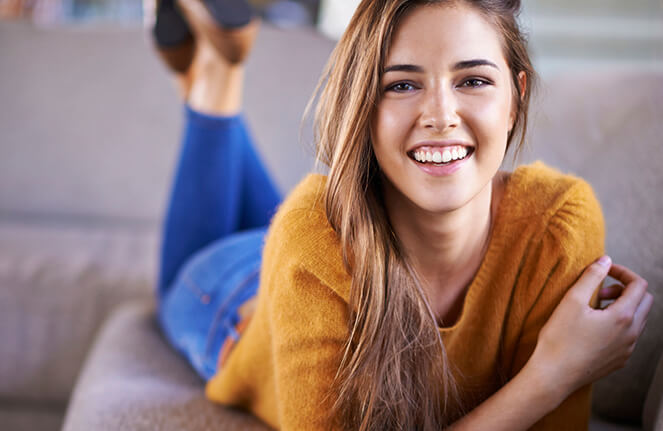 Take-Home Teeth Whitening Kits
Alternatively, take-home teeth whitening kits area great option for patients who struggle with highly sensitive teeth or would prefer to improve their smile's appearance more gradually. This process will require two appointments at Mingel Dental – one where impressions are taken of your smile in order to create custom oral trays and one where Dr. Mingel adjusts your created trays to ensure the perfect fit. He will then explain how to use your trays and high-grade whitening gel in order to achieve the beautiful results you want in the comfort of your own home.