Revitalizing Periodontal Therapy Solutions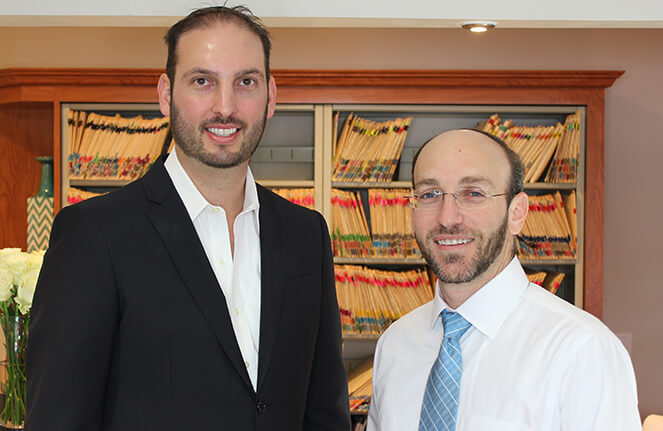 Your teeth need plenty of attention to stay strong and healthy over the years, but it's equally important to take good care of your gums. Gum disease (also known as periodontal disease) is actually one of the most common health problems on the planet, and if this infection goes untreated for too long, it can result in tooth loss, bone deterioration, and other serious consequences. At Mingel Dental, we take this threat seriously, which is why Dr. Marc Mingel offers comprehensive, non-surgical periodontal therapy plan with the help of our board-certified periodontist Dr. Stephen Berkowitz. These services can help restore and maintain the healthy smile you deserve! Contact our practice today if you have any questions for our team, or if you're ready to schedule a first appointment.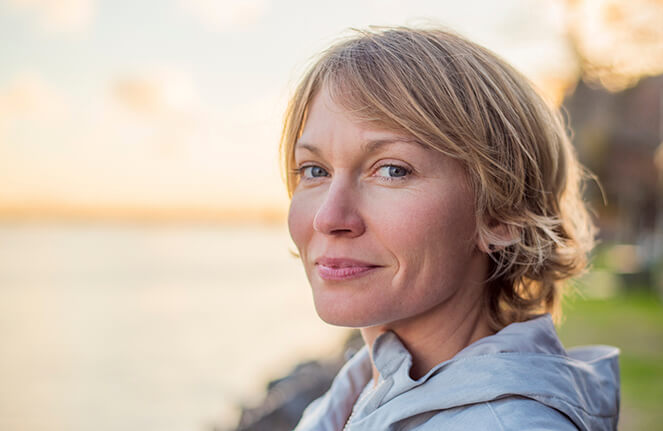 Do I Have Gum Disease?
Common signs of gum disease that patients can look for when brushing and flossing at home include:
Gum tissue that's overly red, swollen, or tender to the touch
Bleeding gums, especially when brushing/flossing
Severe bad breath that lingers even after oral hygiene/mouthwash use
Teeth that feel looser/a change in the way your bite feels overall
Teeth that appear longer over time (a sign of gum recession)
However, it's also important to remember that many cases of gum disease don't show any noticeable symptoms early on. That's why scheduling routine check-ups with Dr. Mingel is so important for patients from Davie, FL and surrounding areas.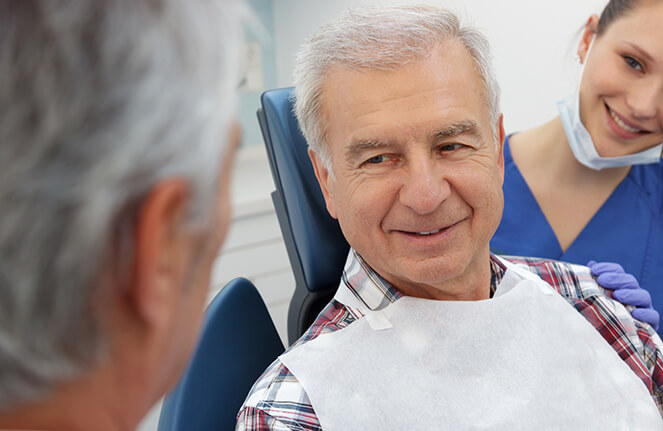 Periodontal Treatment Options
Your periodontal maintenance plan at Mingel Dental will depend on the severity of your current condition. Scaling and root planing is a common service, providing an in-depth cleaning below the gum line and along the tooth root surfaces that removes dangerous build-ups of plaque and bacteria. Antibiotic therapy with ARESTIN ® is also recommended as a helpful addition. This gel is placed directly in the gums to continue killing bacteria that scaling and root planing may have missed, helping to improve the healing process.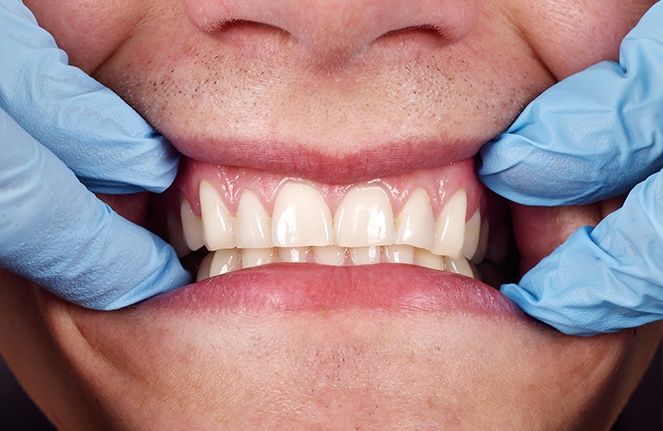 Revitalizing Periodontal Therapy Solutions
When it comes to oral health, your teeth tend to be the star of your show – but that doesn't mean your gums aren't equally important. Gum disease (also known as periodontal disease) is a highly dangerous and common health problem. In fact, it's suspected that 80% of adults suffer from a mild to advanced form! While the infection might start seemingly relatively harmless, untreated cases can quickly grow out of control and result in bone deterioration, tooth loss, and other serious consequences.
At Mingel Dental, we take the threat of gum disease very seriously. In fact, one of our doctors is Dr. Stephen Berkowitz, a board-certified periodontist who excels at treating and containing this harmful condition. If you suspect that you may be a victim of gum disease, don't hesitate to contact our office. Our team will perform an in-depth evaluation of your unique mouth and pinpoint concerning symptoms at their earliest stages so that the care process can be simple and effective.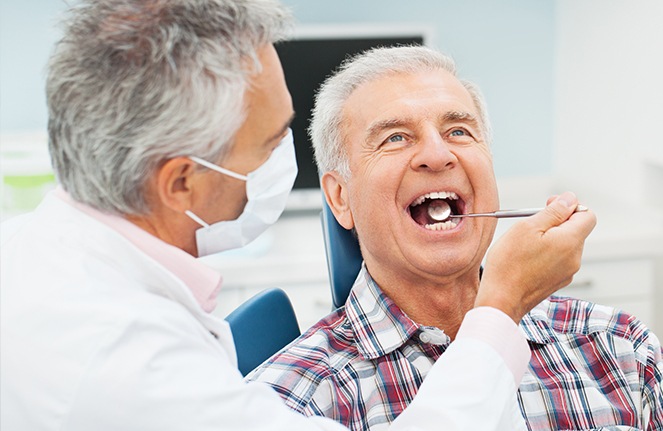 What is Gum Disease?
Gum disease occurs when a bacterial infection negatively affects both the gum tissue and the bone underneath the supports the patient's teeth. It comes in two distinct forms: gingivitis and periodontitis.
Gingivitis is the mild version, and patients aren't likely to experience any significant discomfort at this stage. It's possible to reserve this condition with professional cleanings and a strong oral healthcare routine at home, and our team will do everything we can to help you strive towards this goal.
Unfortunately, if gingivitis is not treated soon enough, it will gradually progress to periodontitis, which is irreversible and chronic. Patients are likely to experience strong inflammation and gum and bone tissue deterioration. Thankfully, while periodontitis cannot be fully treated, it can be successfully kept under control with Dr. Berkowitz's skilled assistance.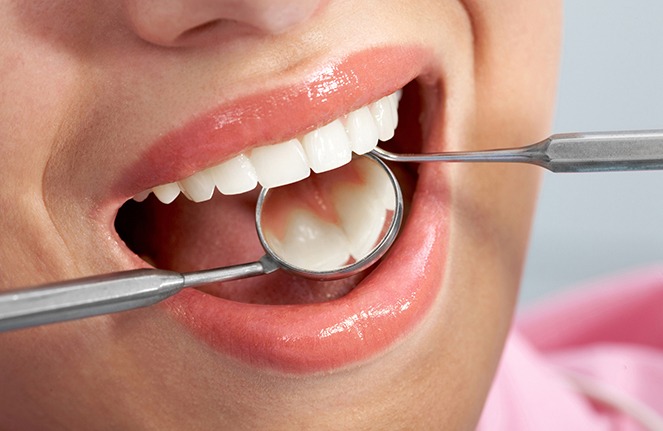 Do I Have Gum Disease?
Common symptoms of gum disease that patients should keep a close eye out for when brushing and flossing include the following:
When you gums bleed easily after brushing/flossing.
When your gum tissue seems overly red, twer, or swollen
When you gum tissue appears to have receded from the gum line
When you experience severe, persistent bad breath that isn't alleviated by brushing/flossing/mouthwash
When you feel a change to certain teeth or your overall bite
However, it's important to remember that this condition may not actually exhibit any obvious symptoms in its earliest stages. That's why Dr. Mingel and the rest of our staff strongly suggests that patients schedule checkups and cleanings every six months; that way, we can catch and treat gum disease early on.
How Do You Treat Gum Disease?
Once we've identified the presence of gum disease, a periodontal deep cleaning is the most common recommendation for treatment. This procedure will consist of scaling and root planing. During the scaling portion, Dr. Berkowitz will thoroughly remove plaque and tartar that's gathering below the gum line and along the surfaces of the teeth. Then, we will gradually smooth away the rough areas on the tooth root surfaces (the planing portion) in order to encourage the gum tissue to reattach to the tooth roots and minimize the risk of further bacterial accumulation.
Additionally, antibiotic therapy with ARESTIN® may be recommended as well. This powerful gel is applied directly to the gum tissue so that it can thoroughly rid the area of harmful bacteria that the periodontal deep cleaning may have missed.