February 15, 2018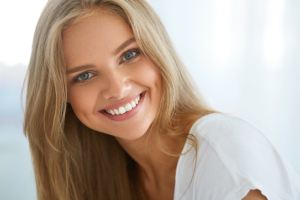 Are you finally ready to invest in your self-esteem with your cosmetic dentist in Fort Lauderdale? That is great! To transform your flawed teeth, you have made the choice to use veneers to cover their imperfections. You are choosing an excellent option to drastically improve the appearance of your smile. Before you can commit to the procedure, you will first need to decide whether you will choose those made from a composite material or those made from porcelain. Both offer exceptional benefits; however, there are also some big differences between the two.

What are Veneers?
Veneers are thin false shells that are bonded to the front side of the teeth to cover cosmetic flaws while improving their color, size, shape, and proportion. Both composite and porcelain veneers are effective for hiding a variety of imperfections, such as stubborn tooth discoloration, chips, and cracks. They are often used to make shorter than average teeth appear longer. In some cases, they can even be used as an alternative to traditional braces by making the teeth appear straighter.
What's the Difference?
Although both options provide many of the same benefits, there are clear differences between the two. Composite veneers are made from a resin material that is customized to match your tooth color while porcelain veneers are obviously made from porcelain.
Materials
The difference between the two materials changes the invasiveness of the procedure, as well as the final results. Veneers made from porcelain are far thinner than composite ones. As a result, less of the tooth's structure is removed during the bonding process.
Procedure
While less of the tooth's structure is removed for a less invasive procedure, choosing porcelain will require two appointments because they must be made in a dental lab. Composite veneers only require one appointment.
Longevity
Although porcelain is thinner than veneers made from other materials, they remain strong and durable. On average, you can expect them to last for about 10 years before needing to be replaced. Often, those made from composite resin can last for the same length of time; however, they are more prone to breaking and discoloration.
Results
Composite veneers are the most affordable option; however, those made from porcelain are often worth the extra cost. Porcelain closely mimics the appearance of enamel to create natural-looking results. Not to mention, porcelain is stain-resistant, so your new smile will stay bright.
Which is Right for Me?
If you are interested in composite or porcelain veneers in 33306, your dentist will discuss your options to help you make an excellent investment in your smile.
About Mingel Dental
At Mingel Dental, we provide the advanced solutions that you need to achieve and maintain a healthy, beautiful smile. In addition to general dentistry, our team also offers an array of cosmetic services, including veneers. After performing a consultation, we will help you determine if composite or porcelain veneers are the right option for you. To start your journey to a flawless smile, contact our office today to schedule your consultation.
Comments Off

on Porcelain vs. Composite Veneers: Cosmetic Dentist in Fort Lauderdale Explains the Difference
No Comments
No comments yet.
RSS feed for comments on this post.
Sorry, the comment form is closed at this time.