April 17, 2019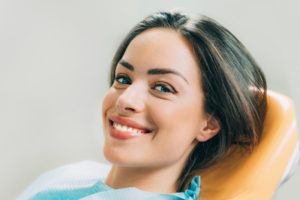 It is estimated that around 75% of US adults experience some type of fear when it comes to visiting the dentist. While this common nervousness or anxiety may not sound like a serious issue, it becomes a concern when patients start skipping their dental appointments because of it. With millions of Americans being affected, dental fear and anxiety can lead to serious oral and overall health issues. Are you part of the 75% that struggle with seeing the dentist regularly? Thankfully, your sedation dentist in Fort Lauderdale can help you receive the care that you need while keeping you comfortable and relaxed.
What is Dental Phobia?
Of the 75% of Americans affected by dental fear, 5 to 10% of these people have dental anxiety that is strong enough to be considered as dental phobia. This fear causes millions to avoid their routine checkups, which only puts them at risk for more extensive and expensive procedures in the future. Specifically, around 30 to 40 million Americans completely skip their routine visits because of dental phobia.
Unlike other medical conditions that get better with time, dental problems will only get worse if they're left untreated. That's precisely why dental phobia is such a serious problem—it causes people to avoid receiving the care that they need to stay healthy.
What Can Help My Dental Phobia?
If you have a strong dental phobia, the best first step is to talk to a therapist that specializes in this area. Severe dental phobia is often deeply rooted psychologically, which is why talking to a professional can be beneficial. That said, your dentist in Fort Lauderdale can help you receive the care that you need while staying as relaxed as possible. With various sedation dentistry options that can help with mild, moderate, and severe cases, your dentist can keep you cool, calm, and collected while receiving your treatment.
Your sedation options include:
Oral conscious sedation: A pill that you take about an hour before your appointment that keeps you relaxed and drowsy. You may fall asleep, but either way, you'll have a comfortable experience during your appointment.
IV sedation: With effects similar to oral conscious sedation, IV sedation offers a deeper sense of relaxation with medication administered directly into your bloodstream.
General anesthesia: This is the best option for patients who suffer from extreme dental phobia. This renders you fully unconscious, allowing your dentist to give you anything from a routine checkup to more extensive dental work while you sleep.
Does it sound like you could benefit from sedation dentistry? Contact your dentist right away to get started on more positive oral and overall health.
About the Practice
At Mingel Dental, we have a dental anesthesiologist, Dr. Eitan Gross, to administer sedation with ighly-trained expertise. This allows even those with severe dental phobia the opportunity to receive quality dental care. Dr. Gross, along with a general dentist, cosmetic dentist, endodontist, and periodontist offer comprehensive services at Mingel Dental for your whole family. For any questions, they can be reached through their website or by phone at (954) 566-1548.
Comments Off

on Suffer from Dental Phobia? Your Sedation Dentist in Fort Lauderdale Can Help!
No Comments
No comments yet.
RSS feed for comments on this post.
Sorry, the comment form is closed at this time.