March 20, 2019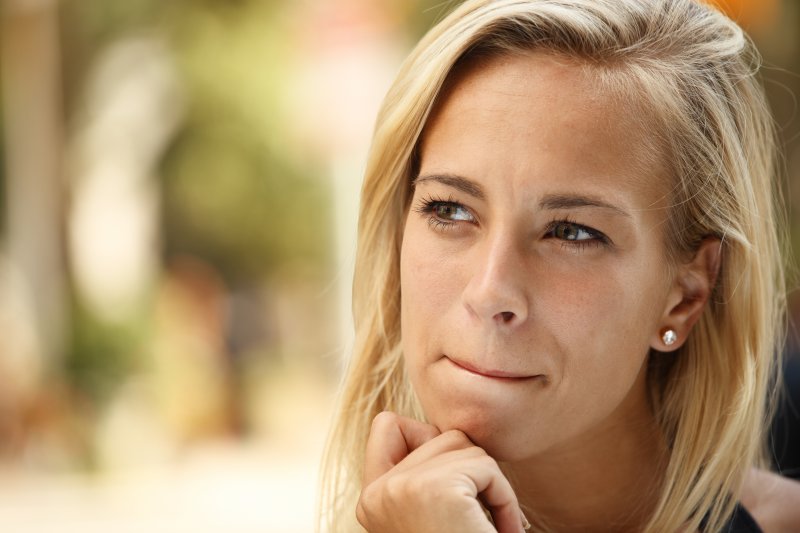 If you're not thrilled with the appearance of your teeth, and you want them straightened, you don't have to rely on metal braces. You can now get the results you've been looking for with Invisalign clear aligner trays, but how does the process work? Here are the key questions to ask your cosmetic dentist in Fort Lauderdale about Invisalign.
Invisalign Explained
The Invisalign process consists of clear plastic trays that are custom-designed to correct your bite using exact tension. This is made possible by your cosmetic dentist first capturing digital images of your teeth and then using them to create a smile plan that is sent to an Invisalign-certified lab.
A full series of trays are then created to address your bite. When they're ready, you'll be invited back to your cosmetic dentist's office to retrieve them. You'll be instructed to wear each set for two weeks and then discard them for the next set in the series.
Still, there are some other details you should know about the process, so let's look at some questions you should ask the cosmetic dentist when you visit for a consultation.
Question #1 – What are the advantages of the Invisalign process?
Here are some of the advantages to fixing your bite with Invisalign:
Less discomfort – Because of the cutting-edge technology used to create the aligners, tension is perfectly distributed, which amounts to a more comfortable treatment experience.
A discreet process – Invisalign aligners also allow for a discreet process because of their clear, low-profile design. Thus, you won't have to worry about drawing any unwanted attention to your smile.
The ability to perform excellent oral hygiene – Another major plus of the Invisalign process is that the aligners are removable. That means you'll be able to maintain your normal oral hygiene habits of brushing and flossing your teeth.
Question #2 – How long is the Invisalign process?
You should also ask your cosmetic dentist how long your treatment will take. On average, it can be completed in 12-24 months, but to get an accurate projection, you'll need to visit for an examination.
Question #3 – Are there any food limitations?
Unlike traditional braces, wearing Invisalign aligners doesn't require any diet changes. That's because you'll simply remove them before eating or drinking anything other than water.
Question #4 – How often will I need to visit?
Instead of lengthy visits every four weeks to have wires tightened, with Invisalign aligners, you'll only visit the cosmetic dentist every six weeks for a brief check-up to have your progress monitored.
By following the instructions provided by your cosmetic dentist, you can finally enjoy the feeling of having a gorgeous set of teeth. So to get on the path to smile perfection with Invisalign in Fort Lauderdale, reach out to schedule your first visit today!
About the Author
Dr. Marc Mingel is a graduate of the Tufts University School of Dental Medicine. Throughout his career, he has taken pleasure in helping his patients experience beautiful smiles with the aid of Invisalign clear aligners. Dr. Mingel provides cosmetic dental care at Mingel Dental, and he can be reached for more information through his website.
Comments Off

on Ask Your Cosmetic Dentist in Fort Lauderdale These Questions About Invisalign
No Comments
No comments yet.
RSS feed for comments on this post.
Sorry, the comment form is closed at this time.