October 2, 2018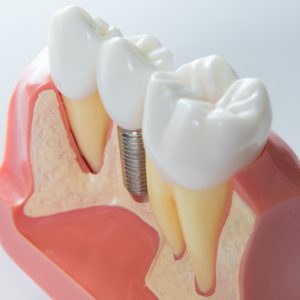 Now, dental implants in 33306 have become the preferred choice to treat tooth loss because they offer a long-term solution to regain a complete smile. Not only do they look and feel natural, but they also provide over a 95% success rate. Although they are a predictable option that does not mean that implant failure cannot occur. While it is unlikely, there are clear signs that there may be a problem brewing. At the first indicator of an issue, it is vital to see your dentist as soon as possible to prevent complete implant failure.

Signs of Dental Implant Failure
The long-term success of dental implants relies on your jawbone's ability to properly fuse to the post and remaining infection-free. To set the foundation for your smile, it involves a comprehensive evaluation process to ensure you are a candidate. Even with the best treatment strategy, unexpected issues can arise.
The risk of implant failure is less than 5% with the right aftercare, like maintaining your oral hygiene and visiting your dentist in 33306 regularly. Although it is not too common, there are several reasons why it might happen.
No matter the underlying cause, there are obvious signs that something is not right, such as:
Severe pain or discomfort
A loose or shifting implant
Swelling or inflammation of the gum tissue
Gum recession near the dental implant
Difficulty biting and chewing
A feeling that the implant is loose
Causes of Implant Failure
Early implant failure usually occurs within 3 to 4 months after the procedure as the bone integrates with the post. Often, there is an underlying cause of the problem, such as:
Autoimmune disease
Poor blood supply
Medications
Poor oral or general health
Infections
Overloading
Rejection of the implant post
Nerve or tissue damage
Sometimes, implant failure may not occur right away. It can develop 1 to 10 years after the posts were placed. Most often, this is due to an infection similar to gum disease. To prevent it, it is best to maintain your oral hygiene and avoid tobacco.
In addition to infection, late implant failure can be the result of:
Under-engineered procedure
Bruxism
Lack of gum tissue
Lack of bone
Head or neck radiation
Mechanical damage
Can I Save My Dental Implant?
If implant failure occurs that does not necessarily mean you must have them removed. Depending on the underlying cause, quick intervention can stop complete loss of your new smile. At the first sign of a problem, it is best to call your dentist right away. Do not wait until it is too late to save your smile.
About Mingel Dental
Mingel Dental provides a comprehensive dental practice supported by our highly qualified team of dentists, including a periodontist, endodontist, and dental anesthesiologist. We provide complete dentistry from one location to treat all oral health needs. Besides general dentistry, we also offer many areas of specialty care, including dental implants. If you are ready to treat your tooth loss, we can help. Contact our office today to schedule your consultation for a new smile.
Comments Off

on Protect Your Dental Implants in 33306. Spot the Signs of Failure
No Comments
No comments yet.
RSS feed for comments on this post.
Sorry, the comment form is closed at this time.