July 19, 2018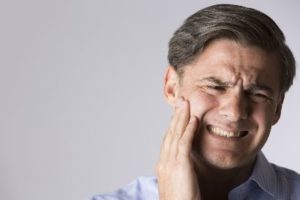 If you've ever had an emergency toothache, you know it's not a fun situation to find yourself in! But what's even worse is when you find out that it's caused damage to more than the involved tooth alone. While it's not surprising that a cavity requires treatment on the tooth itself, untreated decay can also affect other parts of the mouth and lead to serious problems that need additional dental work to fix. Keep reading to learn about the unanticipated consequences of letting a cavity go and find out why early treatment can help you avoid a trip to an emergency dentist in Fort Lauderdale!
How Can A Cavity Affect Other Parts of the Mouth?
Untreated decay on one tooth can lead to any of the following scenarios:
The decay spreads – Teeth don't exist independently in your mouth. They're all in close contact with adjacent teeth, so when one tooth has a cavity, it can easily spread to the tooth next to it. Fortunately, this is easy to prevent if the initial cavity is caught early enough.
It might cause an infection – An infection occurs when a small cavity grows large enough that it reaches the inner layer of the tooth where the nerve resides. In many cases, this becomes painful right away, but occasionally the nerve will just "quietly die." In those cases, a patient won't feel anything until they have a severe infection and abscess that requires emergency treatment.
An infection can destroy the bone – When an infection is present, it can actually destroy the bone in the socket that surrounds the tooth. That can lead to an extraction and further treatment to replace the missing tooth with an implant, bridge, or partial denture.
Fortunately, there are some easy things you can do to prevent these unforeseen consequences from happening!
How Can You Prevent the Need For Emergency Dental Care?
The best way to avoid an emergency situation is to get routine dental care with a dentist in Fort Lauderdale and practice good hygiene habits at home.
Bi-annual checkups are an opportunity to find small cavities that you aren't feeling yet so they can be fixed with relatively simple fillings. Routine care for your teeth is a lot like routine care for your car. A little bit of maintenance goes a long way in preventing big problems down the road!
About the Author
Dr. Marc Mingel is a general and restorative dentist in Fort Lauderdale who has seen firsthand how untreated decay on one tooth can ultimately lead to other oral health issues. In addition to providing emergency care, he always encourages his patients to schedule routine checkups to prevent small problems from becoming bigger problems. If you have any questions, he can be contacted through his website or at (954) 566-1548.
Comments Off

on Emergency Dentist in Fort Lauderdale: Don't Let a Cavity Go Untreated!
No Comments
No comments yet.
RSS feed for comments on this post.
Sorry, the comment form is closed at this time.