September 1, 2017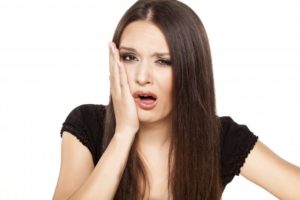 You've been experiencing some tooth pain for the past few months, but you never thought it was any reason to call the dentist. It was nothing ibuprofen couldn't handle, right? Even when the pain started to get severe, you just rubbed some numbing gel on it and called it a day. But, now you're starting to notice gray and black discoloration within the crevices of your tooth.
Avoiding the dentist for tooth pain is never a good choice for your dental health, especially if you see physical signs of decay and infection. What options do you have once you've realized you have a dying tooth? Your dentist can try to save your tooth with root canal therapy in Fort Lauderdale.
Root Canals Are Here to Save Teeth!
Your dentists first option will always be to save your natural teeth. Root canal therapy is one of the best ways to save your teeth from being extracted. You might be scared of what a root canal actually entails. Don't worry, your dentist will make the procedure comfortable both during and after with prescribed medications to help cope with discomfort and the healing process.
During a root canal procedure, your dentist removes the inflamed root of your tooth (the infected tooth root is actually what causes pain). All signs of infection will be cleaned out from the small crevices of your tooth.
Then, your dentist will fill the inside of your tooth with a rubber-like dental material, keeping future infections from the inside of your tooth. Your dentist will then seal your tooth and cap it with a dental crown to protect and re-stabilize it. Your tooth will feel back to normal in no time!
Your Tooth May Be Too Far-Gone For a Root Canal
When a tooth becomes severely damaged or infected your dentist will explore other options before tooth extraction. There are some cases that may leave your smile with no other option. Infected teeth are extremely dangerous and contagious to the rest of your teeth.
But what do you do once your tooth has been pulled? It's bad to have a tooth infection, but it's also not good for your oral health to have missing teeth either. In fact, your jawbone could deteriorate and other neighboring teeth could become loose.
Our dental practice offers the best tooth replacement option for our patients: dental implants. Without complete teeth (from root to crown) patients can experience bone deterioration or other issues over time. Dental implants replicate the full structure of a tooth—both parts that your mouth needs to keep your smile healthy.
Your Dentist is Here to Ultimately Help Your Smile
At the end of the day, your dentist wants to help you save all natural parts of your smile. If you experience dental pain or problems, the best thing you can do is visit your dentist to discuss how they can help you.
---
About Our Office
Patients in the need of restorative care can rest assured that they'll receive the services they need when they visit Mingel Dental. Your dentists in Fort Lauderdale, uses only American-based dental laboratories and the professional quality materials to ensure that your improvements last for years to come. With a highly trained endodontist, anesthesiologist, and periodontist, Mingel Dental is the best practice to reach out to for advice.
Comments Off

on Learn the Truth About Root Canal Therapy in Fort Lauderdale
No Comments
No comments yet.
RSS feed for comments on this post.
Sorry, the comment form is closed at this time.